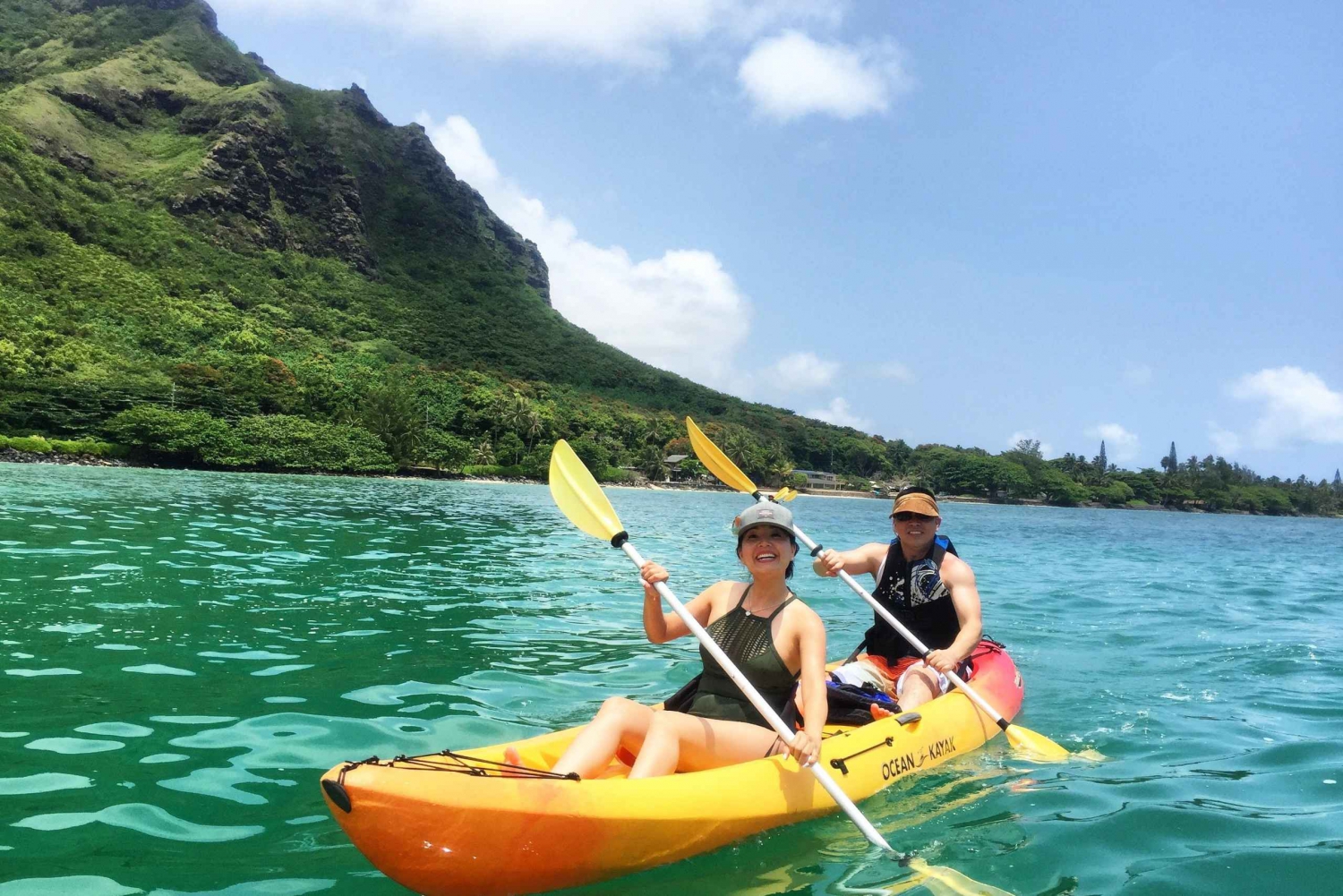 Event Details
Highlights
Embrace the serenity of the sounds and sights in Kahana Bay's rivers
Stay in sync with your kayaking buddy to navigate the winding river
Admire green tropical plants and trees from the gentle river
Stay safe with a life vest and dry bag included with your rental
Description
Explore Kahana Bay with a kayak rental. Get set up with a 2-person kayak, a dry bag, and life vests for a serene river ride in the rainforest at Kahana Bay Beach Park or try kayaking in the sea. Pick up your kayak and gear in Kailua at the Active Oahu Tours storefront. Get help loading your kayak and gear into your own vehicle before heading to Kahana Valley. Use our soft pads and straps provided for safe transportation. Choose from a variety of kayaking routes for all skill levels and get local tips on the most scenic spots based on the season. Once you reach the Kahana Valley river, kayak at your own pace through the calm waters surrounded by dense greenery. If you don't have a way to transport the equipment, experience coastal kayaking from the beach access across the street. Find great views of the mountains as you paddle across Kahana Bay and the breezy coast of Oahu.
Includes
Kayaking down a calm river Scenic jungle views Great experience for beginner kayakers
Important Information
Be ready to travel about 1 mile if you choose to kayak in Kahana Bay. Larger vehicles like a 4-door Sedan, van, or SUV are recommended. Kayak straps and pads will be provided so you can place the kayaks on top of your vehicle. Alternatively you can launch from the meeting location for an ocean kayaking experience through Kahana Bay to reach the river.
Easy cancellation
Cancel up to 24 hours in advance for a full refund
---
Other Events from Oahu: Kahana Rainforest River 4-Hour Kayak Rental