The Lei in Hawaii is More Than Flowers
Arts & Culture
...a lei of love I give to you, to think of me when you are blue..
Our Top Experiences and Tours in Hawaii:
If youʻre booking your trip to Hawaii last minute, we have you covered. Below are some of the top tours and experiences!

"For you a lei of flowers rare

For you a lei to hold and wear

For you a lei to caress while you are away

And thru each lonely day make you happy and gay

A lei of love I give to you

To think of me when you are blue

Wherever you may be, over land or on the sea

For you a lei to remember me." 

 

~Lyrics and melody by Johnny Noble and Oscar Hyatt, 1929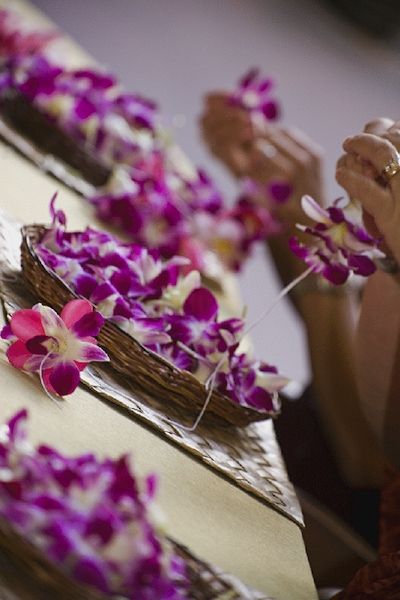 When you think about Hawaii, you might think of Diamond Head, surfing, hula dancers and ukulele tunes. You may also think of one the most ubiquitous symbols of the aloha state, the lei. In Hawaii we offer and wear them to celebrate everything and nothing, except the beauty of being in Hawaii. There are leis for graduation, birthdays, a night on the town, proms, hulas and memorials. Leis are offered with the aloha of the person giving them to the person receiving them. And always with a kiss on the cheek.
When I was a child, I would pick flowers and make a lei for my mom to wear whenever she and my dad went out for the evening. It could be multiple strands of purple crown flower Queen Lili'uokalani's favorite, or the tiny, fragrant yellow-green pakalana we grew as a vine on our fence. Sometimes I'd pick from the jade vine whose parrot- beaked teal flowers don't have an odor but lay flat creating a lovely geometric design. Common plumeria we saved for canoe races when we needed over fifty leis to congratulate friends on the crews of various canoe clubs . The most prized lei in the islands and most fragrant to my mind is the pikake. The little jasmine flowers are part of my fondest memories of my dad buying a lei from our neighbor's pikake farm next door. For $10 dollars, ten strands of the most perfect pikake would be handed over the fence for a special anniversary dinner. My mother never looked more radiant than when wearing a pikake lei my Dad placed around her neck with a sweet kiss. 
According to Marie A. McDonald, author of " Ka Lei" (ISBN 0-914916-32-7) there are two types of lei: permanent and temporary. Permanent leis can be seed, shell, silk, yarn, crepe paper, feather (lei hulu manu), mammal teeth with human hair (lei palaoa), and animal bone or walrus ivory. Temporary leis are made of fern, fruit , flowers, vines, seaweed and leaves; almost anything found in the natural world. Some leis used in hula 'auana ( modern hula) are an integral part of the telling of the story of the particular dance. Serious hula students( haumana) hike into the mountains or scour the shoreline for plants and flowers to be strung or wound into lei for their performance. This very act of thanking the gods and goddesses, gathering and making the lei is part of the students' total experience especially for the annual Merrie Monarch Festival hula competition in Hilo. Leis can be worn on the head, the wrist, the leg and of course the neck. They can be open-ended like the maile vine or closed as the orchid, carnation or ginger.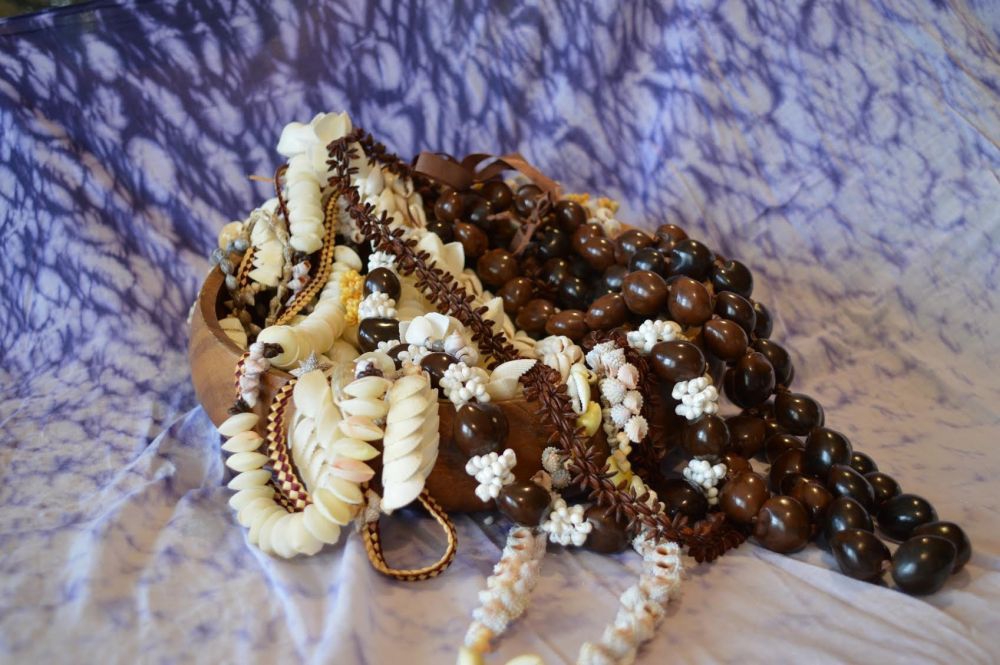 A number of lei shops dot the storefronts on and around Oahu's Maunakea street in Chinatown. My favorite is Violet Lei Stand.( 1165 Maunakea) Mr. Siu has been supplying leis to our family for decades. He has shipped leis to the mainland for college graduations, and supplied funerals, birthdays, airport arrivals and goodbyes, and many weddings. In Hawaii your lei person is a trusted resource that you develop a relationship with much like a doctor, dentist or other professional.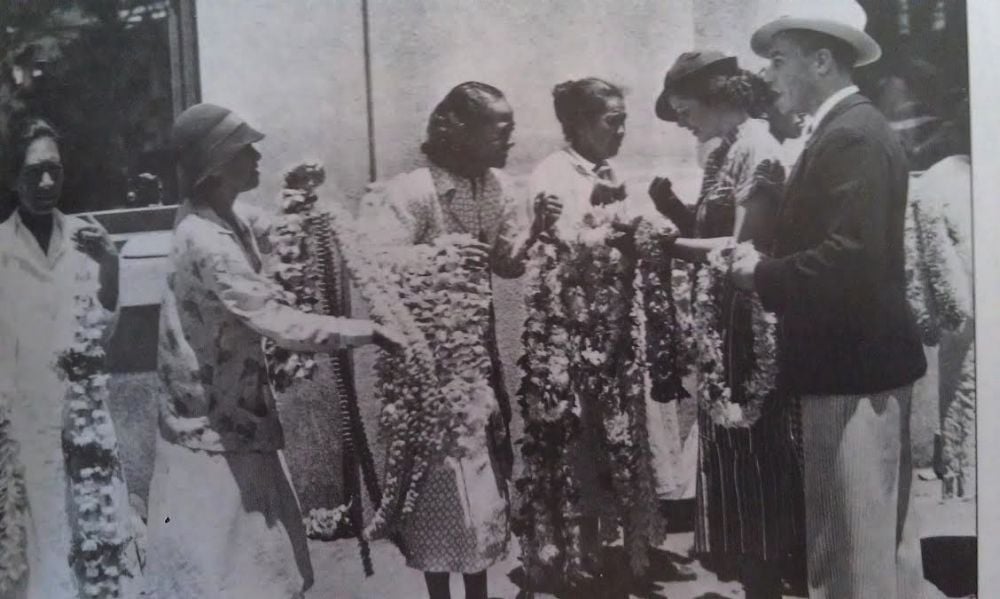 Another Waikiki hotel, the lush and tropical Hilton Hawaiian Village Waikiki Beach Resort also gives lei making classes to their guests.
hiltonhawaiianvillage.com/
"First Lady of Waikiki" the Moana Surfrider welcomes her guests with an orchid lei for the lady ( na wahine) and a kukui nut for the gentleman (na kane). Classes are offered in floral lei making too.
moana-surfrider.com/propertyoverview/overview/
The Big Island's Mauna Lani Bay Hotel and Bungalows
maunalani.com/
greets guests with a lovely shell lei, perfect to wear as you explore this fantastic property and to take home as a keepsake. 
In Wailea the Fairmont Kea Lani Maui lei greeter meets you as you step out of your car with a warm greeting and a lei. This "aloha" sets the tone for your entire stay at this spectacular property.
fairmont.com/kea-lani-maui/
For an airport aloha, lei greeting services can be booked to welcome you almost as soon as you step off the plane. Ali'i Leis offers lei greeter service on most islands.
aliileis.com/
. If you need transportation to your hotel and a flower lei greeting contact Roberts Hawaii.
robertshawaii.com/contact-us.php
Whether you arrange for a lei greeting, pick one up at a lei stand, or learn to string lei, as the song says" "For you a lei of flowers rare, for you a lei to hold and wear" do wear a lei in Hawaii as part of your Island experience!
Credits
Images: MWMedia, Hyatt Regency Waikiki, Outrigger Hotels Hawaii, Hawaii State
Archives, Kurt Winner, Fairmont Kea Lani Maui, HTA