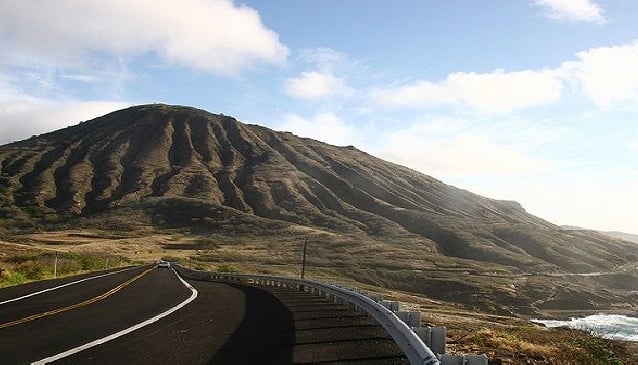 The Dreamy Drives of Oahu
Inspiration
Tantalus drive connects with Round Top Drive to form a scenic nine mile loop.
There is just something about a lovely long drive. With soulful songs playing on the radio, a wide-open road ahead and nothing but a map and the surrounding wilderness for company, the world is truly your oyster. Well, in Hawaii this is a truth that is just waiting to be told and one which our local expert feels is time to share.
So here they are; two dreamy drives between Honolulu and Waikiki that meander between mountains and jungles through some of the most stunning natural Hawaii attractions.
Tantalus Drive
Known locally simply as Tantalus, this beautiful drive lies just three miles outside of Waikiki. Winding through thick tropical jungle, Tantalus drive connects with Round Top Drive to form a scenic nine mile loop. With winding turns and sharp curves, this road is an uphill struggle but one that is well worth the making as along the way are some stunning sights. Witness beautiful views across Waikiki, Diamond Head, Manoa Valley and Honolulu from the visitor viewpoint of Puu Ulakaa, the state park you stumble upon along this drive. And while his drive at night may be a little bit more of a nail-biting affair, (sharp curves and dark skies), pulling up at a parking spot is a perfect way to admire the Hawaiian starry night sky.
Hanauma Bay to Makapuu Drive
Set along a road carved into volcanic rock and perilously perched above the ocean, this beautiful shoreline drive is a wonderful way to see the Hawaiian mountains. From Hanauma Bay to Makapuu via highway 72 (Kalanianaole Hwy), the winding road snakes from beach to beach curving along the soaring mountainside. Here you will see handgliders and paragliders soaring past you around the Makapuu area. And, this is all before the drive begins! If you continue on for twenty minutes or so you will reach the official 'starting point' of this drive. Leave Waikiki via Kapiolani Boulevard and merge onto H1-East, which will bring you to Hwy 72 where you will pass through the coveted residential community of Hawaii Kai. Head up towards Koko Head Crater, offering beautiful views of Hawaii Kai below and then pass through to Hanauma Bay, continuing towards Makapuu Beach. Once you reach the residential town of Waimanalo, your scenic self-tour has come to an end and you can either turn round and see the drive in reverse or continue on to Kailua Beach Park, (thought to be one of the best beaches in the world). If it is the beach that beckons, then opt for a different route via the Pali Hwy, a lovely jungle drive with its own look-out point.
And one last local expert tip: stop off at all of the pull-over points as these are the perfect spots for photos of the beautiful Hawaiian scenery surrounding you.
Photo Credits: Main photo by ymeng00; additional photos (Tantalus) by Emleung.
Written by:
Brandon Hughes
PUBLISHED: Jun 9th 2017