Anna Ranch
Arts & Culture
Once in a great while you learn about someone who has lead a really extraordinary life
Once in a great while you learn about someone who has lead a really extraordinary life. Not in the sense of a movie star, pop star, king or president but an ordinary life lived in an extraordinary way. Anna Leialoha Lindsey Perry-Fiske lived such a life, most of it on her ranch in the quiet cowboy town of Waimea on the
Big Island
. And all of it lived on her own terms.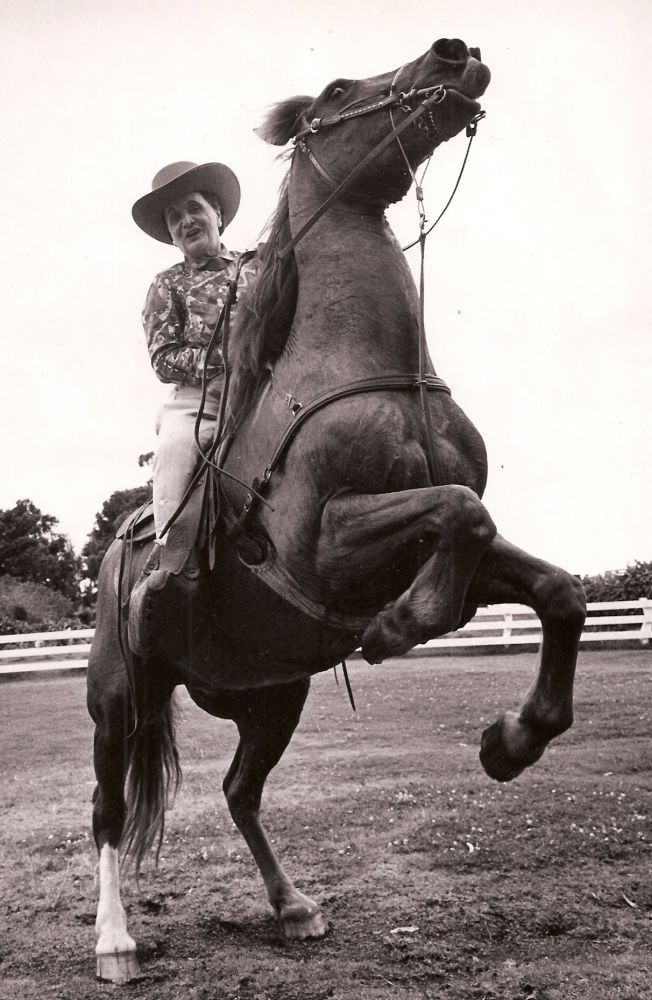 Anna Ranch Heritage Center, a National Historic Site and museum 
encompasing Anna's ranch house and grounds is a special place you can visit 
to learn about Hawaiian ranch life in the early 20th century. Ranching, still the 
domain of men during this time, fell to Anna to support a household of six 
after her father died in 1939. She soon found out her fifth-generation Hawaiian 
family ranch was deeply in debt; stolen blind by a ranch hand for months while 
her father languished after falling from his horse and finally succumbing to the 
complications. Realizing she had to take action, she auctioned off some land (she was the auctioneer too!), learned to butcher her own cows and secured a loan on the entire ranch to pay off creditors from a private lender. The lender, Mr. A. W. Carter was the business manager of the immense
Parker Ranch
nearby. A 
businessman first and family friend second, A.W., as he was called, hoped she'd default on the payments and he'd get all of the Lindsey's prized grazing lands for a paltry $19,000- all the money in the world to Anna at the time.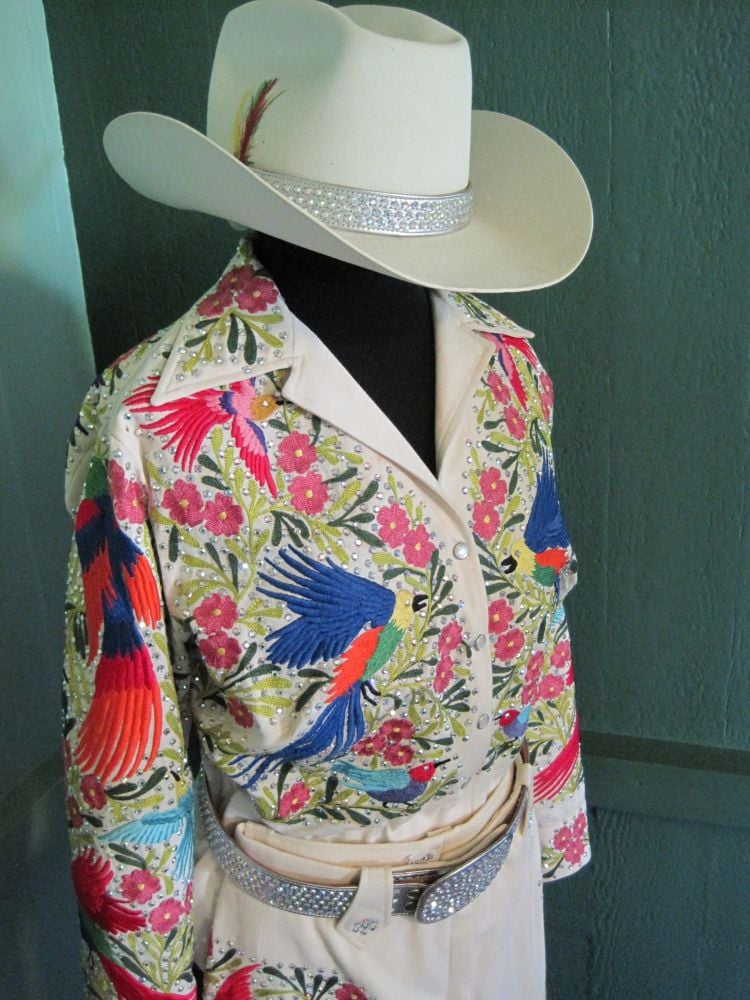 But Anna didn't fail. She was a superb rider, roper and cowboy, she preferred to 
be called a "cowboy" not "cowgirl" as she said, " I ride and work like a man." 
Anna did most of the work herself, working six days a week branding, 
round-up, driving the herd to the docks to swim them out to the waiting ships 
at Kawaihae or Kona, mending fences, buying stock, doctoring, butchering and 
trucking the carcasses to
Hilo
Meat Market on a ten hour ride over rough roads. 
She got the ranch back on its feet through sheer will, hard work and her keen 
intelligence. She worked hard but she remained a lady. Anna could be up to her 
boots in mud on the range and in an hour be dressed in her most elegant holoku'u (Hawaiian gown) heading to a sugar plantation or ranch ball. She went on to be a respected rancher, a local leader in ranching methods and breeding, an acute businesswoman, an outstanding fundraiser and queen of the pa'u riders (elegant Hawaiian style riding group for parades) who rode in the
Pasadena Festival of Roses Parade
.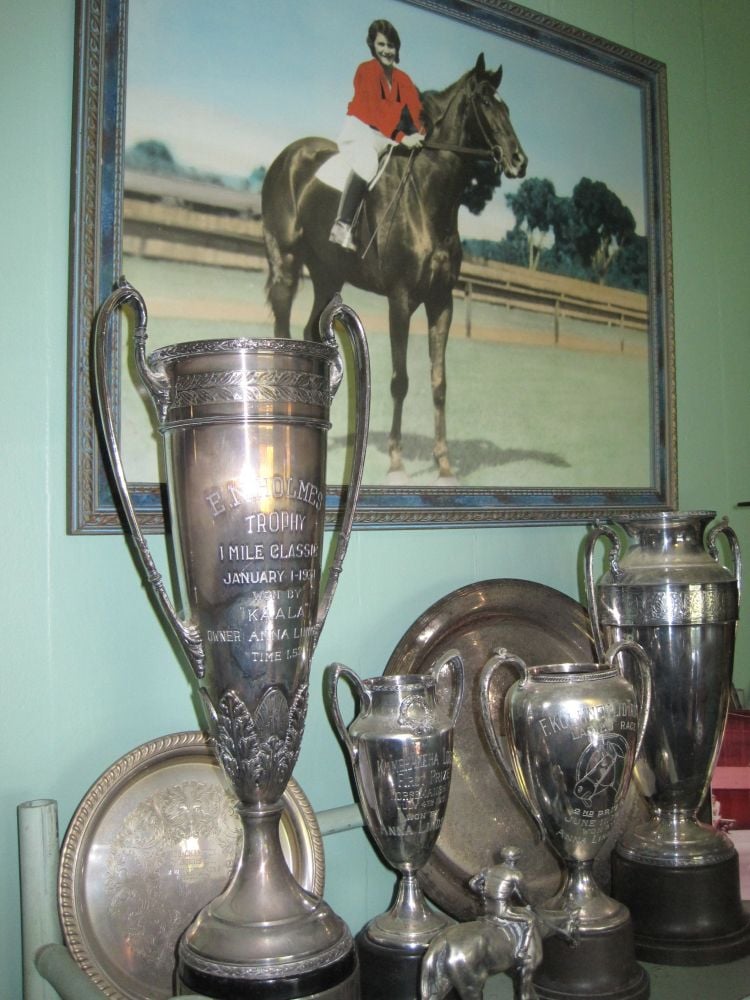 If you'd like to know more about this beloved " lady cowboy" you can get a copy 
of Ruth Tabrah's book," Hawaii's Incredible Anna", ISBN O-916630-53-6, or ride 
on over to Anna Ranch Heritage Center in Waimea and go on a docent tour of 
Anna's Ranch House to learn more of this fantastic story and Anna's inspiring life. Stop a while to " talk story" with my friend Albert Moniz in the saddle-maker's shed and learn the art of Hawaiian saddle making from this modern master; he can even make you one of his highly-prized custom saddles. Don't forget to pop over to watch the blacksmith in his shop too. There is a children s' display, short movie and a hands-on activity too. The museum store is the perfect place to purchase one-of-a-kind handmade items made on premises by the blacksmith, Ruth Tabrah's book on Anna, and paniolo inspired, well-priced gifts. They also do group visits, weddings and have a catering space for rent. Call ahead to find out museum hours, special event dates and tour times.
www.annaranch.org
808-885-4426 
Photo credits - Hawaii State Archives, Michelle M. Winner, Anna Ranch Foundation